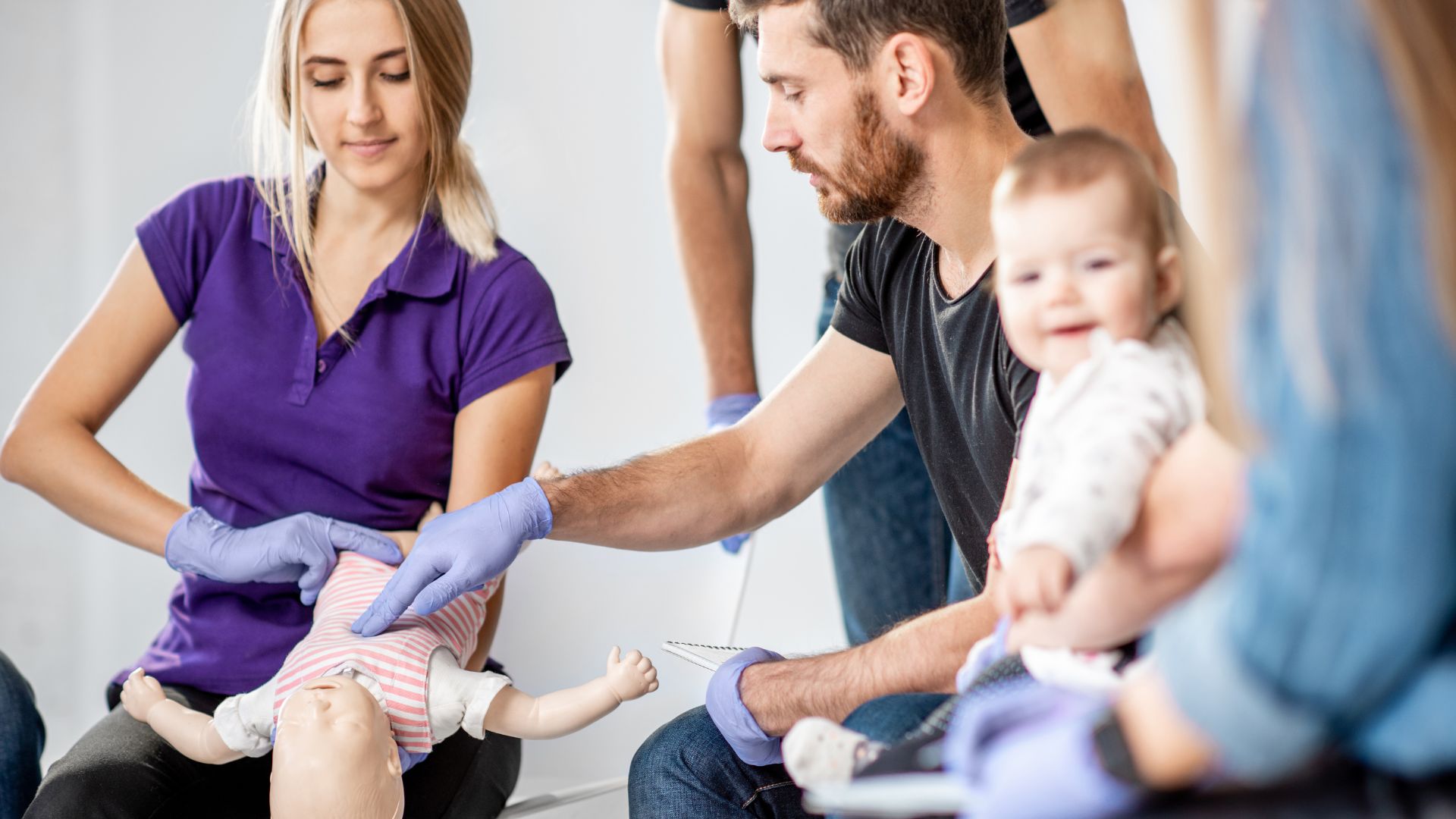 Cardiopulmonary resuscitation, widely known as CPR, is a technique everyone should get trained in. Knowing how to help a person during a medical emergency means the difference between life and death. These skills are not something we know but are something that we can learn and improve by taking a CPR certification class.
Due to living in a stressful time, cardiac rest is turning on the alarms, becoming a national public health problem affecting people of all ages and gender. It is becoming a leading cause of death, and governments face challenges in understanding and dealing with the situation.
Finding a reputable class is essential when CPR certification is in question. It means getting the proper training and a valid and widely recognized certificate. This article is for you if you need help finding a reputable institution that offers CPR training and certification.
Finding a Reputable Institution
There are several reasons to acquire a CPR certificate. Most states made CPR certification classes mandatory for high school students, and more employers are also introducing CPR certification as a prerequisite for getting a particular job position. The third reason is getting CPR training for personal knowledge.
With CPR certification demand on the rise, finding a reputable certification class is preferable. You can find many providers that offer CPR courses in every state, but not all of them are recognized and accepted.
The two organizations that come up more than others are the American Red Cross (ARC) and the American Heart Association (AHA). These two organizations license reputable providers offering CPR courses and follow their approved curriculum.
American Heart Association
This non-profit organization is devoted to researching and finding ways to save people from the world's leading causes of death – stroke and heart disease. It's the oldest and largest organization that has developed the official Guidelines for CPR and ECC. AHA is a trusted CPR training and certification choice of any health organization.
American Red Cross
The second most trusted organization is also non-profit, and its goal is to offer emergency and disaster assistance and preparedness. It is a widely known organization that provides comprehensive CPR training by following the CPR guidelines prepared by AHA.
Distinguishing Between AHA and ARC
To get a suitable certificate accepted by your employer or the school you attend, you should know the difference between the two.
The two institutions follow the CPR training guidelines developed by the AHA. The American Heart Association is devoted to the research that is later incorporated into the official guidelines to increase their quality to the highest level, ensuring they are applicable throughout the country. The ARC complies the courses to these guidelines and manages to pass on the principles.
Both organizations offer a wide range of courses to healthcare professionals. First Aid, CPR, and AED certification are just some of these courses.
The right curriculum and certification are the decisive factors in choosing one training over the other. AHA has a more challenging and extensive CPR certification training, requiring a higher score to pass the exam. While ARC issues CPR certification valid for one or two years, depending on the level, the AHA certification is valid for two years.
What CPR Certification Courses Offer
Both AHA and ARC offer several options for CPR training. The courses are designed to meet the CPR training requirements when found in a medical emergency. This means learning how to deal with and respond to various emergencies using the CPR technique. The course also includes training in the use of AED and how to perform the defibrillation method.
The class schedule is designed to fit into everyone's busy life. There are several ways to attend the courses – in-person or online, or you can choose a blended version. The blended course combines online (theoretical part) and in-person (practical part) classes.
There are cases when taking just online classes will not be accepted, and the CPR certification may not be considered valid. Generally, the AHA, ARC, and National Security Council certification is more widely accepted than any other.
Evaluate Your Certification Needs
Before enrolling in a certification program, you'll need to evaluate your needs. Institutions offer different specialized programs for various professions, so it's best to discuss and consult on choosing the most suitable one for you or your team.
The need for certification for personal needs and as a job requirement differ. If you have a family member that suffers from a specific health condition, you will most certainly adopt your first aid and CPR course to help provide them with the best care.
Delivering CPR to a child and adults differs, so choose your course accordingly. If you are a nanny or a babysitter, you will need to learn and align your training to fit the needs of children.
Things to Consider
Regardless of the type of CPR certification course you take, there are several factors you need to consider before choosing the right one for you.
Curriculum
Ensure that the curriculum of your chosen course is up-to-date with the latest recommendations and medical findings. Institutions like the American Heart Association should approve these. The curriculum should be easy-to-follow and remember.
Accreditation
When choosing the institution where you decide to take the course, ensure that it's accredited and licensed by AHA and ARC. If your employer has specific standards and requirements concerning accreditation, find an institution that will issue CPR certification with those requirements.
The American Red Cross is a trusted and qualified CPR certification provider that partnered with OSHA to determine the training standards. It has a national accreditation and is OSHA compliant.
The American Heart Association is the leading and largest CPR training provider recognized internationally. It is nationally accredited and accepted by healthcare organizations worldwide.
Cost
Cost is often an issue when selecting a certification course, and courses offering accreditation usually cost more than the ones that don't. Getting the cheaper option may seem like a better idea at the beginning, but if you cannot use it later on, you'll end up paying twice. Consult your employer for reimbursement of the expenses, or ask for the possibility of them contributing and help you cover the cost.
When comparing the cost between AHA and ARC, the course price is slightly higher than other providers, but at the same time offers a more comprehensive and widely accepted quality training.
Other Factors
Duration, availability, and instructors are also factors worth considering. The courses must be delivered by qualified and certified instructors who can pass on the proper knowledge and skills. Reputable providers will have certified instructors who will provide a quality certification course.
Courses can last between 20 minutes to 2 hours, and you need to find the one that best suits and fits your schedule. If you are still looking for a course near you, check for the availability of courses at the closest location. Check to ensure that the class schedule ticks all the boxes.
Final Words
CPR should be administered within the first few minutes after the person suffers cardiac arrest to give them a chance to live. Knowing how to react and adequately deliver CPR at the right moment properly can be learned from a reputable CPR training and certification institution.
The American Red Cross and the American Heart Association are the two most reputable institutions that have the most comprehensive CPR certification programs. Following the AHA guidelines and the OSHA standards, learning one of the most crucial lifesaving skills only takes a few hours of your time.
Select CPR certification courses from reputable institutions, and always emphasize the course content and usability rather than cost. Access to high-quality classes to learn how to save a life in emergency situations is critical.